21.06.2017 - 31.08.2017
Von Budinjak nach Mainz – From Budinjak to Mainz
Zagreb City Museum, guest appearance at the Mainz City Hall's Gallery


Exhibition concept: Želimir Škoberne, Aleksandra Bugar
Professional and scientific exhibition assistant: Markus Egg
Exhibition assistant: Boris Bošković
Exhibition design: Želimir Škoberne, Aleksandra Bugar, Boris Bošković
Graphic design: Miljenko Gregl
Photographs: Photodocumentation from the Zagreb City Museum and the RGCM, Boris Bošković, Miljenko Gregl, Jozo Vranić, Želimir Škoberne, Tihomir Stančec, Morena Želle, Josip Burmaz, R. Mueller, V. Iserhardt, S. Steidl, S. Patscher, Goedecker-Ciolek
Field drawings: Morena Želle
Illustrations: Miljenko Gregl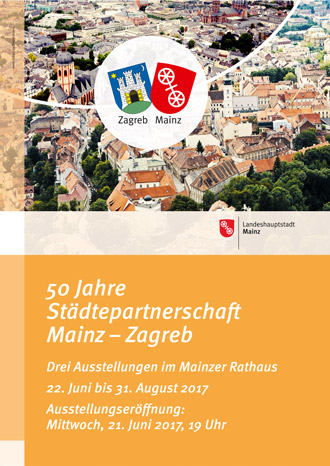 On the occasion of the 50th anniversary of the friendship between the cities of Zagreb and Mainz, which is being celebrated in 2017 through a series of cultural events, the Zagreb City Museum, in partnership with the Romano-Germanic Central Museum in Mainz, is showcasing a special exhibition at the Mainz City Hall's Gallery that focuses on Budinjak, an important Croatian prehistoric site, through the prism of the long-term cooperation between these two institutions.

This exhibition is also the first presentation of this remarkable archaeological site to the general public in Mainz. For this occasion a concept has been designed to represent the Budinjak site through the synergy of the archaeological method and research results and conservation and restoration procedures for fragile metal objects, and together these represent a cycle of archaeological heritage conservation.

All metal objects from the Budinjak site have been restored in Mainz, and it was our wish to show how they 'travelled' to Mainz in one form (usually in blocks of soil or plaster renderings) and were later returned to the Zagreb City Museum as completely new but actually 'old' original forms.


This has also been the source of the title of the exhibition, From Budinjak to Mainz, because at this time all excavated and restored objects remain in Mainz, albeit briefly, and bring the world of the people who lived and died almost three thousand years ago closer to the public. In the here and now these items that were taken with them to their last resting place have a power to communicate with a modern audience.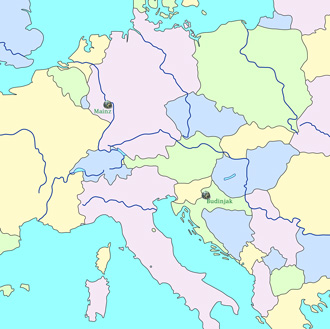 Although relatively small and concise, this commemorative jubilee exhibition From Budinjak to Mainz is attempting to bring this exceptional archaeological site, one that holds an important place on the archaeological map of the Halstatt culture and is highly important for research of the end of the Late Bronze Age and Late Iron Age, i.e. the time span from 10th to 6th centuries BC, closer to people.

The exhibition is also conceived as a 'green' oasis, because the green colour of tree leaves, peppers and grass is mostly associated with a locality that has been researched in such a natural environment. All landscape photographs that are used as illustrations or background for exhibition legends were shot in Žumberak or in the vicinity of Budinjak. Accordingly, all of the designer's solutions show a touch of authentic scenes and details of the research.

In 2017, we are commemorating the 50th anniversary of the friendship between the cities of Zagreb and Mainz, and this is also an occasion upon which, here in this place, we should consider two other anniversaries that relate to the partners of the exhibition From Budinjak to Mainz. In 1852 the Romano-Germanic Central Museum was established in Mainz, and this year it celebrates its 165th birthday. The Zagreb City Museum was established in 1907 and this year celebrates its 110th birthday, and in this year we respectfully note the cooperation of these two institutions.

At the opening of the exhibition, the Mayor of the City of Mainz, Mr. Michael Ebling and Deputy Mayor of the City of Zagreb, Mrs. Olivera Majić, signed the Charter for further cooperation between the two cities. The exhibition was presented by Želimir Škoberne, museum adviser of the MGZ and a long-time head of archaeological research of Budinjak site and Markus Egg, Director of Restoration Workshops and Laboratory of RGZM and Head of the Pre-History Department of the RGZM.

In addition to the exhibition Von Budinjak nach Mainz two smaller exhibitions were also presented: Three Stories – Greetings from Zagreb, exhibition of three artists from Zagreb and Von Gutenberg zum 3D-Druck von Biomaterialen, exhibition about the cooperation between the Universities of Mainz and Zagreb.

Želimir Škoberne, Aleksandra Bugar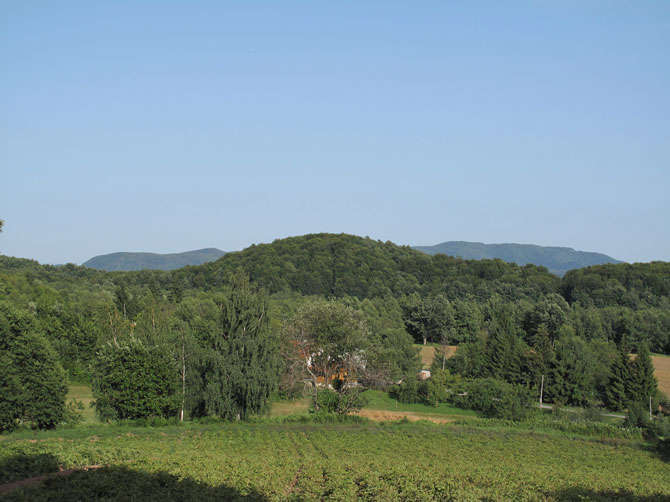 Budinjak –– view of the hillfort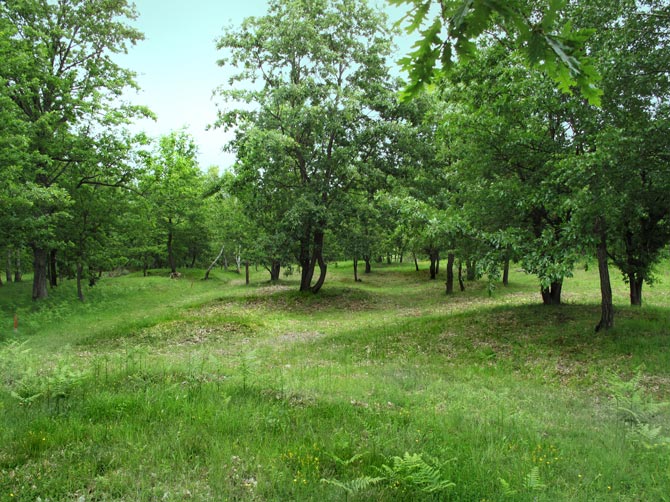 Budinjak – the tumulus cemetery (grave mounds)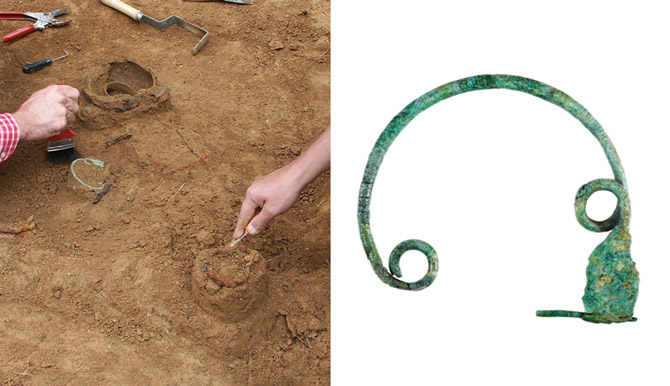 Fibula from grave 4, tumulus 16 in situ and after conservation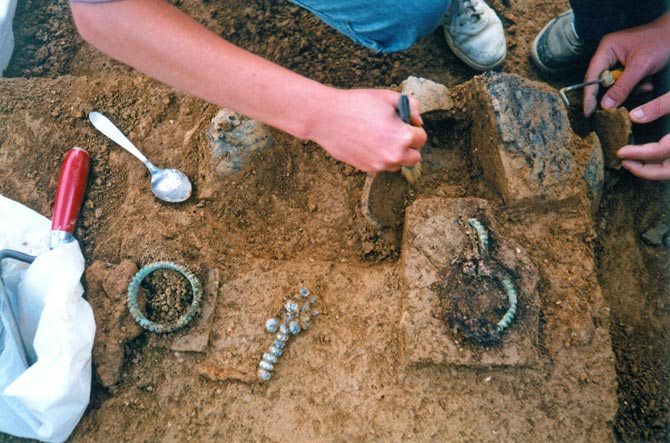 Cleaning of the metal finds, grave 2, tumulus 48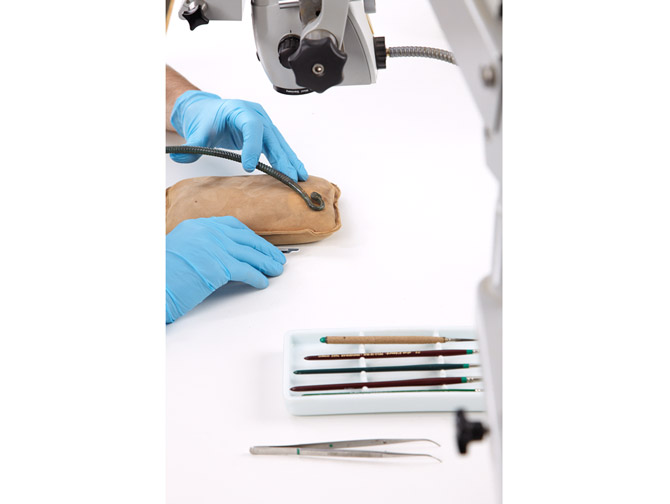 Processing of metal objects in RGZM workshops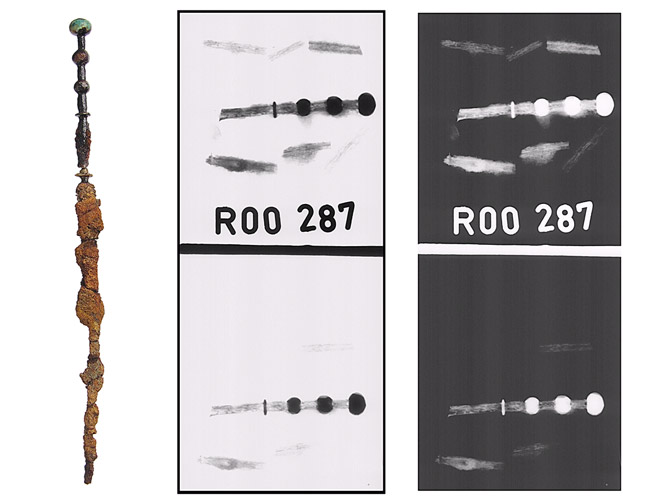 Bimetal pin – grave 1, probe A X-ray image of bimetal pin – grave 1, probe A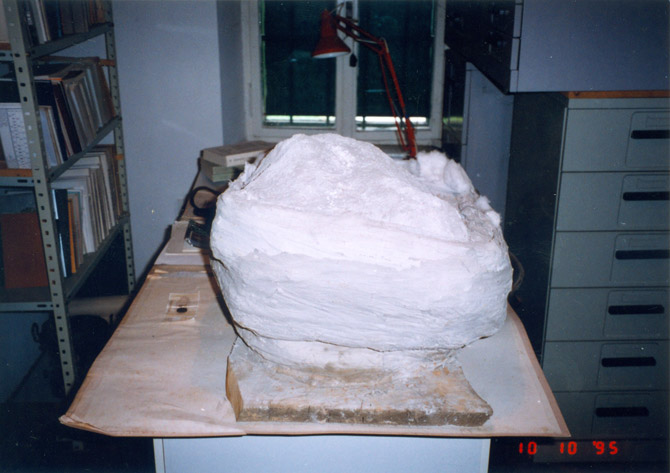 A block of soil or plaster rendering at RGZM workshops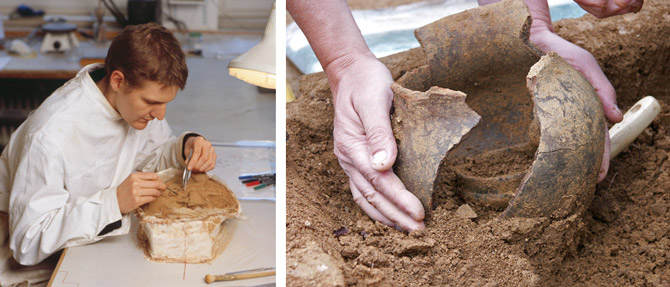 Processing pottery fragments at RGZM workshops Ceramic vessel during excavation, grave 4, tumulus 16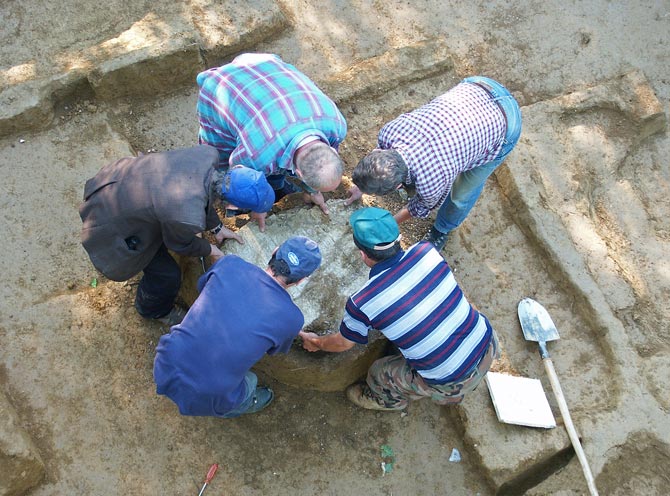 Fieldwork on Budinjak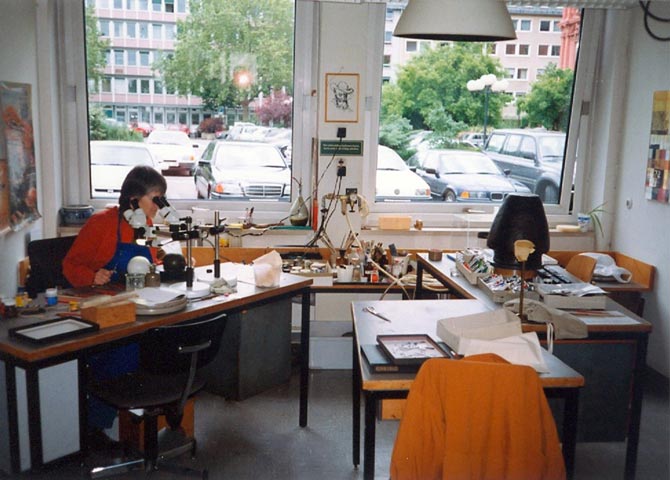 Work at RGZM restoration workshops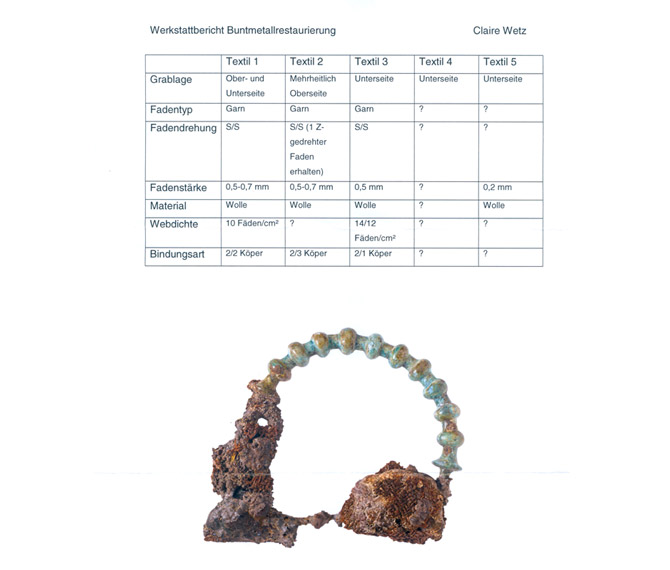 Documentation of RGZM restoration workshops – results of textile trace testing on fibula (grave 5, tumulus 68)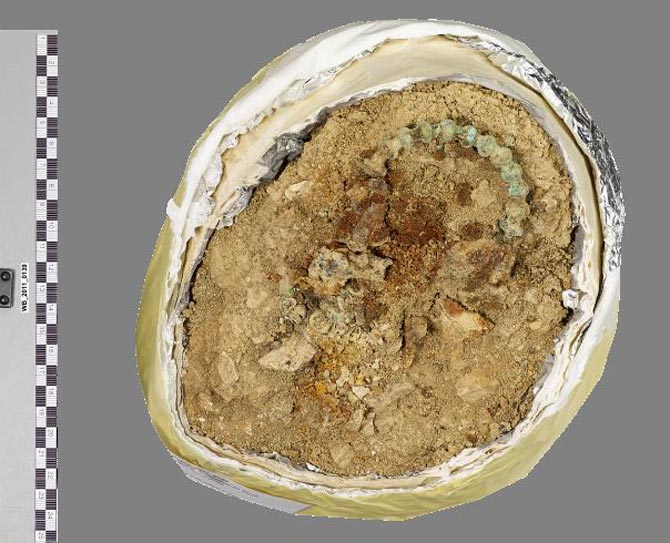 Documentation of RGZM restoration workshops – photograph of the block of soil with fibula (grave 5, tumulus 68)


Pictures from the exhibition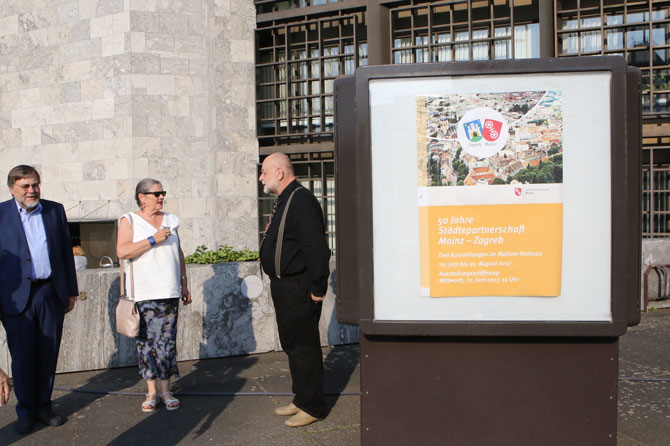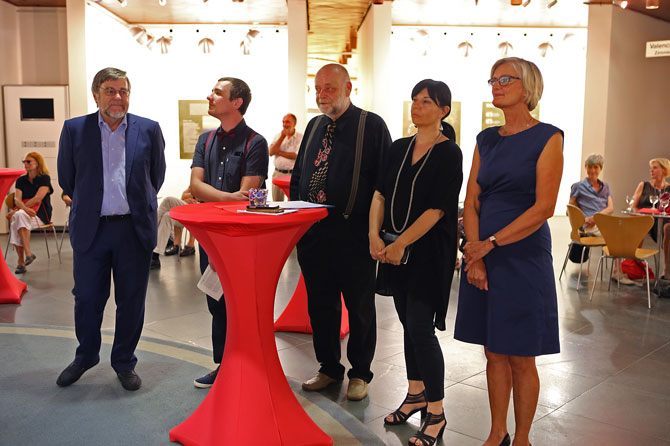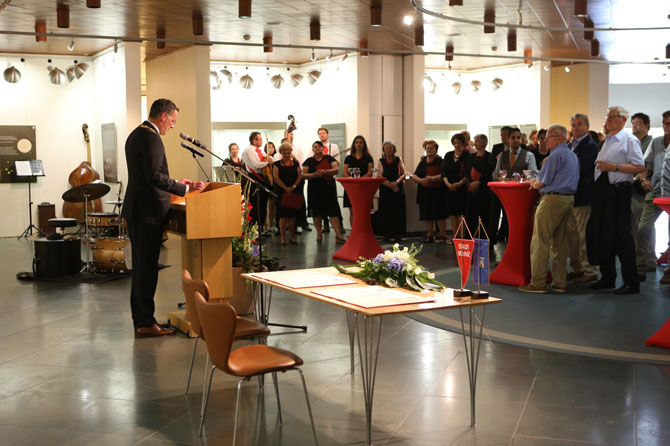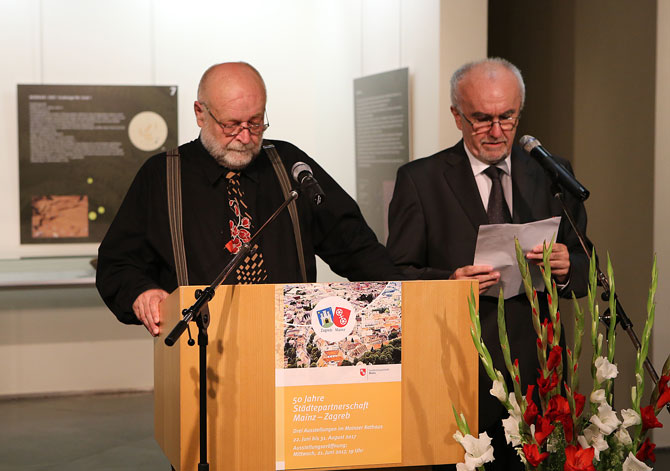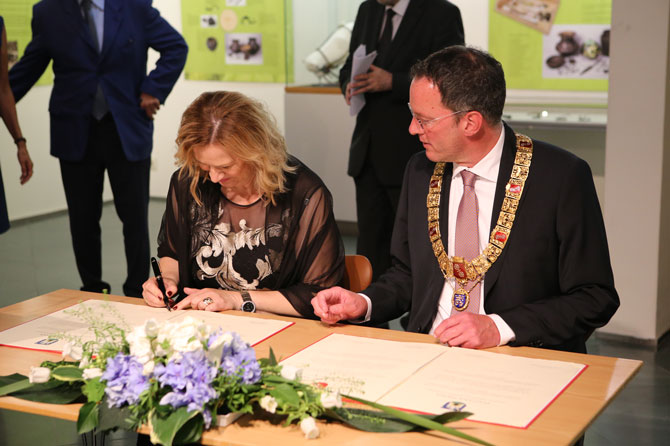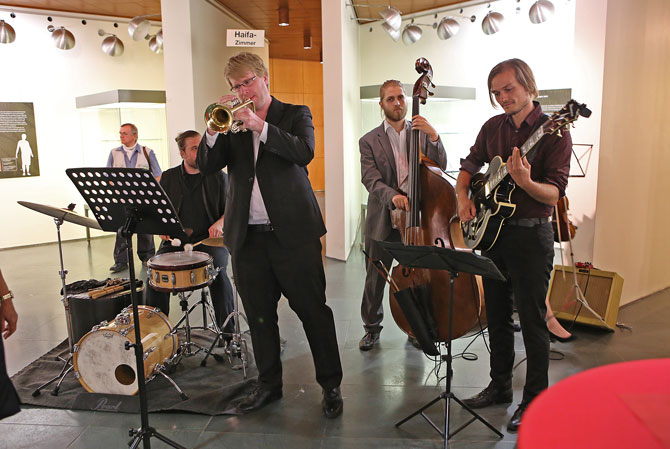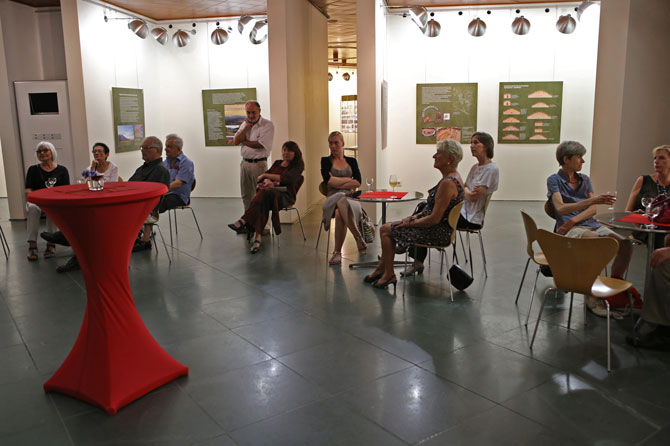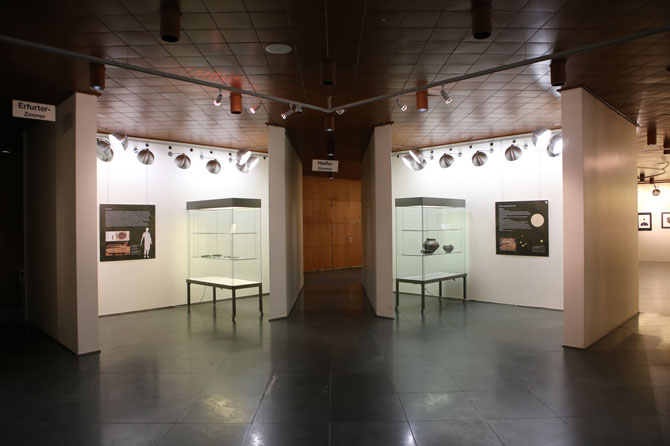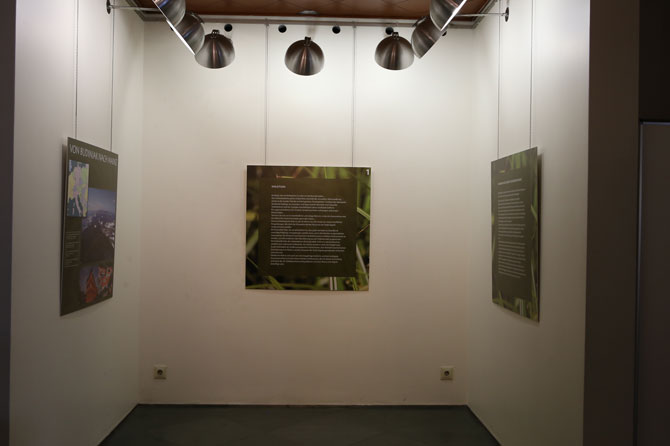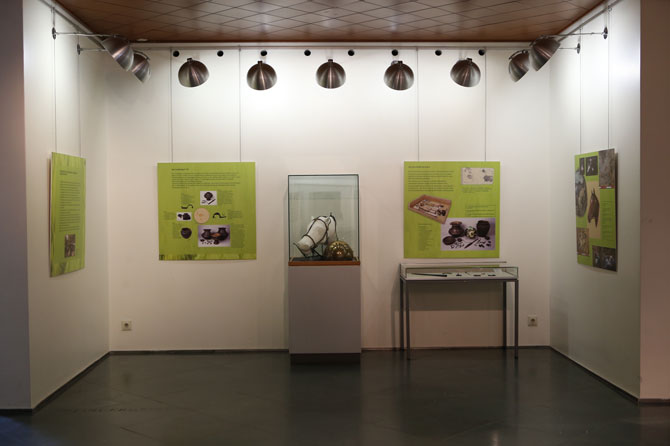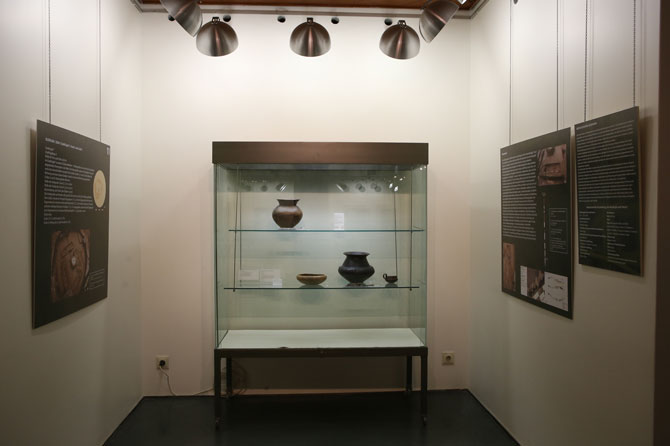 photo Miljenko Gregl, ZCM



Exhibition catalogue

Škoberne, Želimir; Aleksandra Bugar. Od Budinjaka do Mainza = Von Budinjak nach Mainz.
Zagreb : Muzej grada Zagreba, 2017
Contents








50 Jahre Städtepartnerschaft Mainz – Zagreb : Drei Ausstellungen im Mainzer Rathaus : 22. Juni bis 31. August 2017
Mainz : Landeshauptstadt Mainz, Hauptamt, Öffentlichkeitsarbeit und Protokoll sowie Kulturamt, 2017
[flyer]